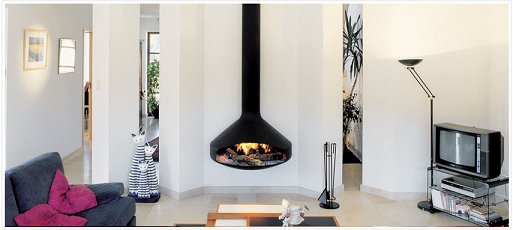 What can a wall mounted fireplace do for your home's value? Quite a bit, according to real estate experts. If you plan to eventually sell your home and you do not currently have a wall mounted fireplace, you may consider adding one so that you can raise the asking price when you decide it's time to sell.
How much value can a fireplace add to a home? According to the National Association of Realtors, a fireplace can add as much as $12,000 to the value of a residential property. The same rings true for condominiums: According to Sotheby's International Realty, adding a fireplace to a condo can raise its value by up to $10,000.
Logically, a new fireplace is going to be a big selling point; buyers appreciate a home that has as many new features as possible, especially when an old, outdated model could be a safety concern. In fact, a leading chimney repair company in Washington state reported that 90% of older fireplaces fail inspection. And according to the U.S. Census Bureau's American Housing Survey, almost 40 percent of existing fireplaces in residential properties are not usable. All things considered, it just makes sense to have a new fireplace installed if you plan to sell your home one day.
So, how should you choose what kind of fireplace to install? It may be a good idea to look at what's popular with buyers right now. According to real estate agents, some of the most popular fireplace trends among home buyers are:
• Small, sleek fireplaces that occupy minimal wall space
• Gas fireplace in condominiums, for convenience and safety
• Wood burning fireplaces for single family homes in cold weather areas
Of course, we have all of those options here at Custom Fireplace Design. Our modern fireplaces include wall mounted fireplace models, suspended and hanging fireplaces and more – and, we have both gas and wood burning varieties. You are bound to find one that will add substantial value to your home.