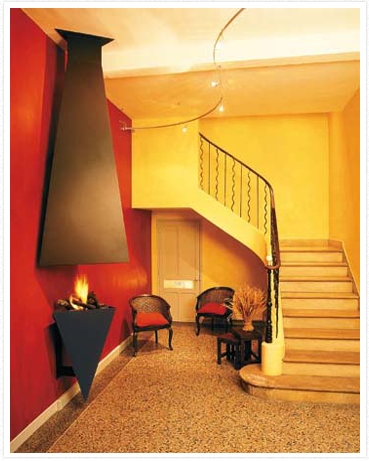 You might – and if so, we have one! If you want a custom fireplace design, but none of the options in our gallery meet your precise specifications – or, you
do
want one of our designs and you have questions on the practicality of that design for your home – that's when you can enlist the help of our custom fireplace consultant, Vince Volpe!
With 23 years' experience, Vince can answer all your questions when it comes to a custom wood burning fireplace, including the best fireplace design options for your space, the best installation methods for your contractor to use, the best operational methods and the most highly recommended service options for keeping your fireplace well-maintained.
Remember: Fireplace design isn't just about looking great. It's also about safety, which is why our fireplace consultant service includes advice on things like:
• Floor protection
• Proper installation
• Chimney sizing
• Clearance reduction
Vince is a certified Wood Burning System Designer and Air Spillage and Pressure specialist, so he is also extremely well versed in fireplace safety. And while he does specialize in wood burning fireplaces, he can also explain how your fireplace can be retro-fitted with a gas burner system so you can save money on firewood and alleviate your environmental concerns.
Plus, he not only works with homeowners, but home builders, architects and interior design professionals as well. If you are employed in one of those professions and you have clients that want a custom fireplace, we encourage you to become a professional partner of Custom Fireplace Design so you can take advantage of the consulting services we offer. Your job can be completed more efficiently, more safely and even more affordably because of our fireplace design and consulting! Fill out the contact form
here
to request a consultation with Vince Volpe; he gladly works with clients throughout North America.