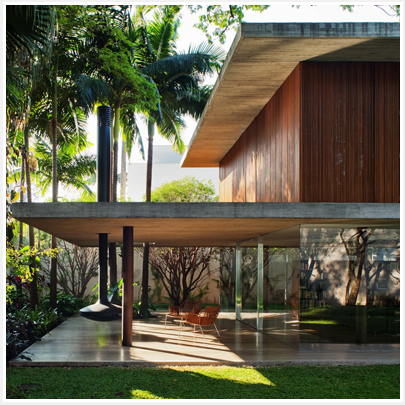 That appears to be the case. Recently, The American Society of Landscape Architects (ASLA) published the results of its 2013 survey of more than 4,000 landscape architecture firms; this survey specifically related to the act of product selection where residential and hospitality design were concerned. When we say "product selection," we mean furniture and structures, naturally – but we also mean live plant installations, water features and – you guessed it! – fire features.
So, what did the survey reveal? The first was not necessarily a surprise: 86% of all landscape architects that service commercial facilities (specifically, hospitality and restaurant establishments) now offer design and installation for fireplaces, firepits and other fire features. As many people know, a growing number of restaurants now have fireplaces indoors, and many of them outdoors as well – especially in colder geographical locations throughout North America.
As for hotels and resorts, many of them now have fireplaces in their guest rooms in addition to lobbies, bars, banquet halls and other spaces. Now, for the really interesting part: What this survey revealed about residential landscape architects and fireplaces. It turns out that an astonishing 96% of residential landscape architects now include a fireplace, firepit or other fire feature in residential projects. That must indicate serious demand for outdoor fireplaces among homeowners! Certainly, it means that high net worth homeowners who can afford to hire a landscape architect are demanding outdoor fireplaces.
The good news is, you don't have to be one of these high-earning homeowners to own your own outdoor fireplace. You can select one from our catalog at Custom Fireplace Design; or, you can enlist our help in a custom outdoor fireplace design that's perfect for your backyard. If either of these options interest you, take a look at our gallery. We know you will be impressed.