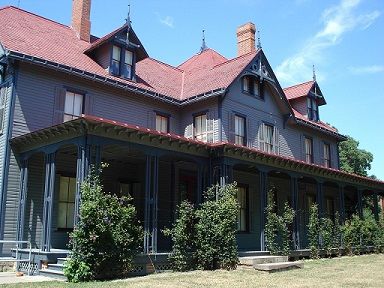 Whether we knew it or not, many of us grew up with pre-conceived design notions, including ideas about fireplace design. There are certain rooms in the home that we just assume the fireplace should go: the family room, of course, and perhaps the formal living room. But then what? In the mid-century homes that still make up many of America's suburbs, it's not common to see fireplaces built in other rooms of the house – and perhaps that's why so many people still don't realize the numerous rooms of the home where fireplaces can be very appropriate.
But if we look back a little further – say, a century ago – it appears that homebuilders had the right idea. Back then, it would not have been unusual to see fireplaces in any room of the home that needed warmth. After all, that's what fireplaces were designed to do! Those rooms might have included the:
• Kitchen
• Formal dining room
• Master bedroom
• Additional bedrooms
• Master bath
• Outbuildings
If you need inspiration for rooms of the home where custom fireplaces could be installed, try taking a drive through the nearest historic neighborhood in your area. Chances are, you'll see chimneys emerging from multiple areas of the homes. If you are able to take a tour of any of these homes, you may be quite surprised (and delighted!) when you see the many different rooms that contained fireplaces. It's a great way to get some fireplace design inspiration at the beginning of any home renovation project.
It's wonderful to acquire fireplace ideas from magazines, Pinterest and other sources, but we recommend looking to the past for some of your inspiration as well. You may be surprised by how many practical concepts you can use for your own fireplace design projects.